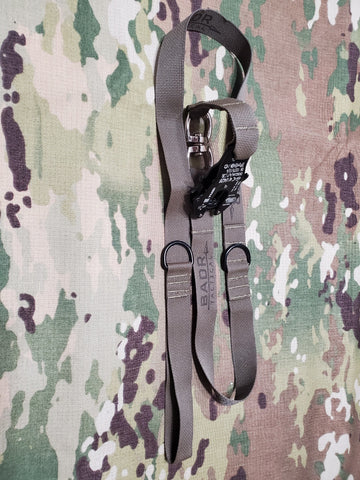 K-9 Lead & Release System
Tactical K-9 leash designed for 1/75 Kennel.  Also suited for Police (LEO) Working Dogs. A heavy duty Quick Release attaches to the handler and allows the dog to be deployed with one hand while under tension.  
Measurements:
4.5 Ft Long w/ D-Ring at 2 Ft 
5.5 in handle 
1" Mil Spec flat nylon webbing
Kong Frog w/ swivel 
MADE IN THE U.S.A.

NOT RATED FOR CLIMBING OR RESCUE USE